This from Chris: "My new song "To Always Be Like This" is starting out in a good spot! Up and Coming and most likely be on the Country Charts next week! Of all the songs I have written, this is one of my favorite songs!"
Okay Chris Fans, this is Vicki again to share the fantastic news from Chris that his partner, Larry Simpson from Silver Buckle Records has demoed this song around the circuit, and everyone that has heard it loves it! Another #1 will soon be climbing up the charts!
The song is from "The Oyster Man" CD. If you are familiar with "Georgia Carolina" from the same CD, you will hear a voice singing backup duet that belongs to O'dette Montana of the Red Hot Poker Dots. She is prominent in "Georgia Carolina," as well. The two blend seamlessly on their vocals and that shines through again on this song.
When asked why this song is so special, Chris said it came from a fairly dark period in his life. I think we've all been there. One relationship has ended, and we are having a hard time believing that someone else will ever come along. And out of that despondent time comes this musical treasure.
Sometimes, the best things in life come out of the depth of our souls after a dark period. We agree this is another great one. Don't you?
If you are not familiar with this song, or want to hear it again, or need the link to share it with all your music-loving Chris fan friends, click here to take you to the youtube.com version.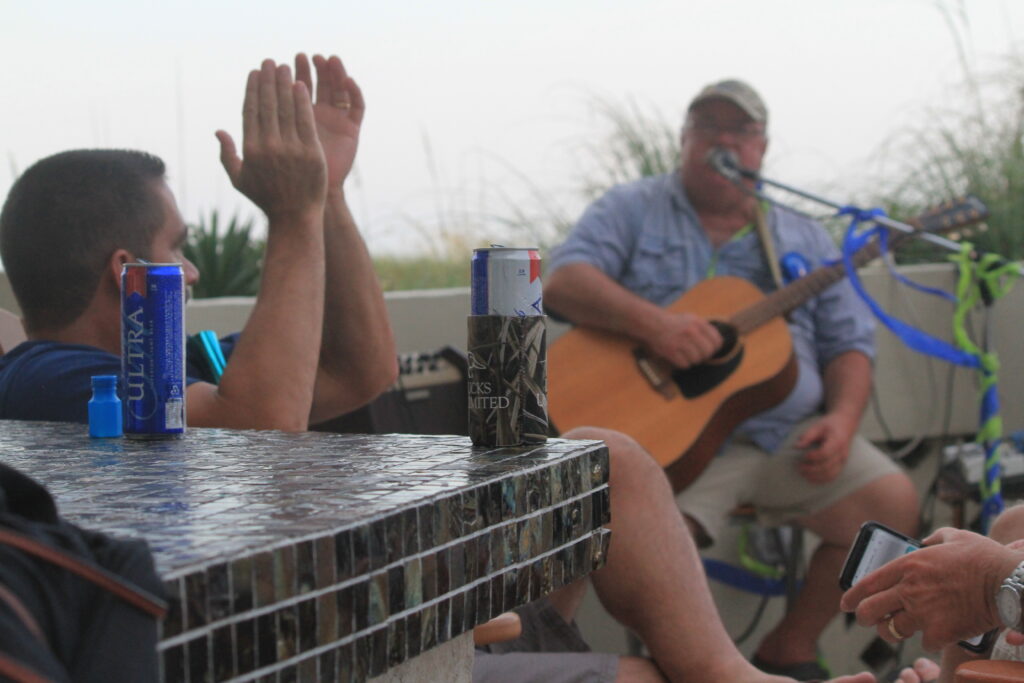 Until next time, Chris, Janet, Bella and all the rest of us wish you a wonderful week and thank you for reading and listening!