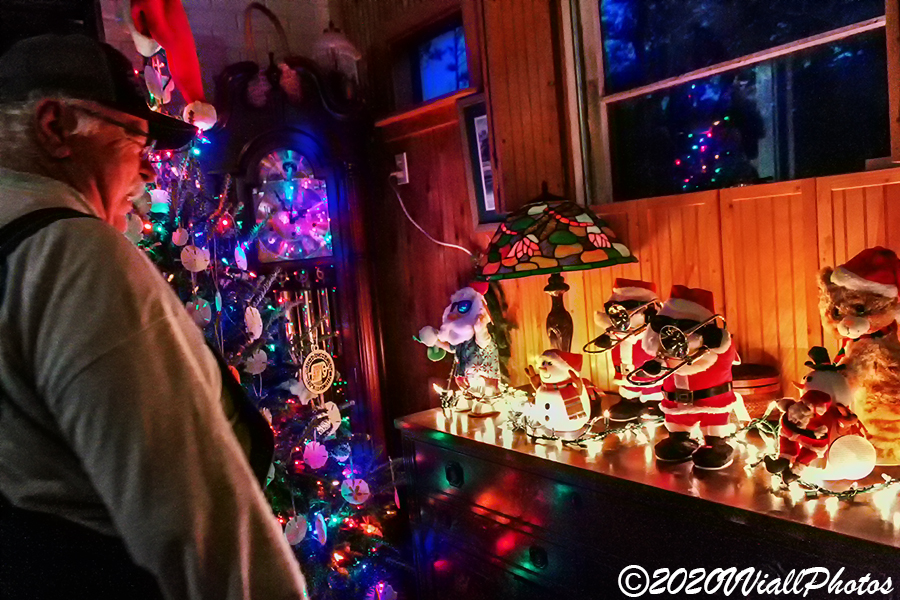 Santa – or someone who looks suspiciously like him – made an appearance on Middle Sound this week. He wasn't in uniform, though.
Santa and his chief elf, did in fact, string some lights and other decorations to light up CBR.
We caught the jolly one himself talking and making jokes with an animated snowman. In fact, they appeared to be having quite a comical conversation. My apologies for not having my phone or I could have shared audio, as well. Sh! Don't tell, but I will do my best to do just that and add it later.
Any way, here are some more photos of the jolly one at work: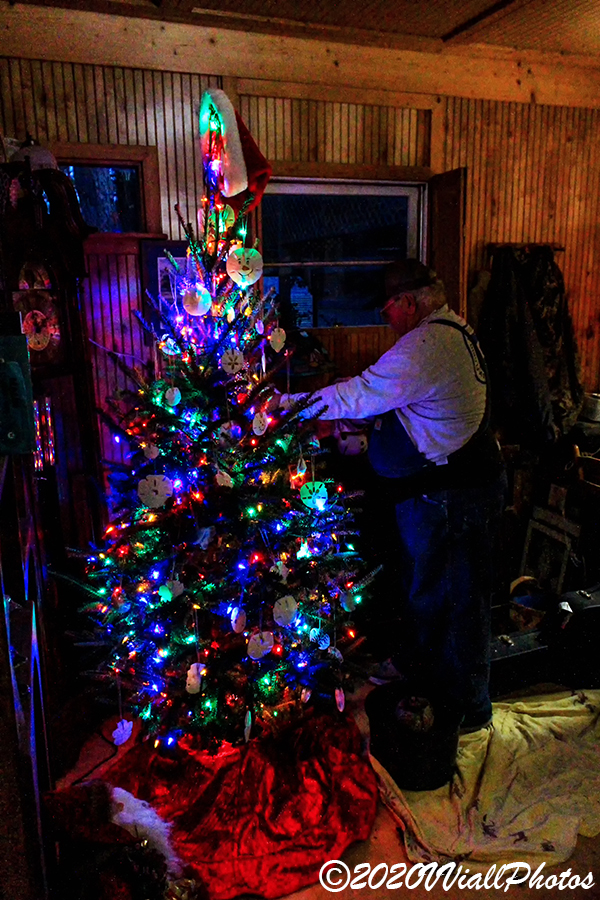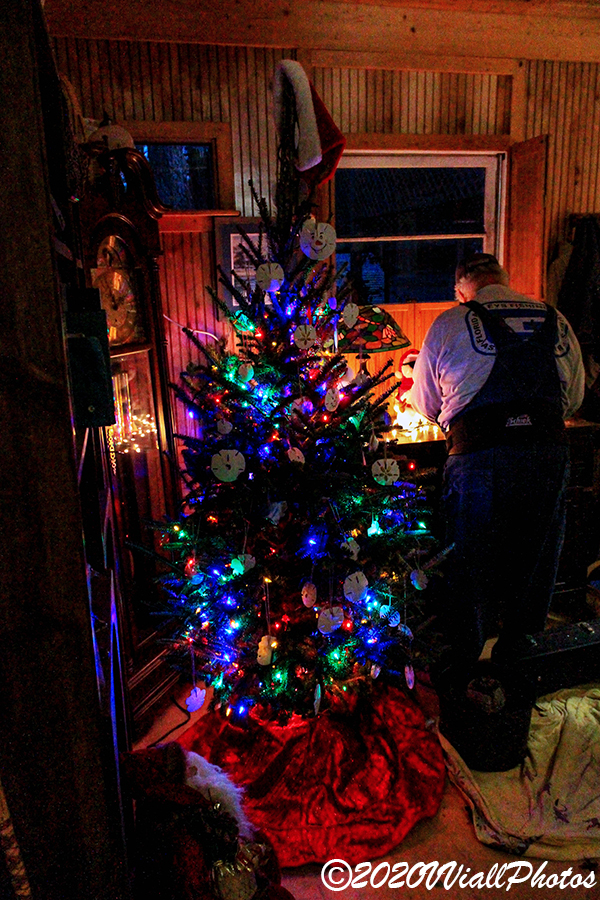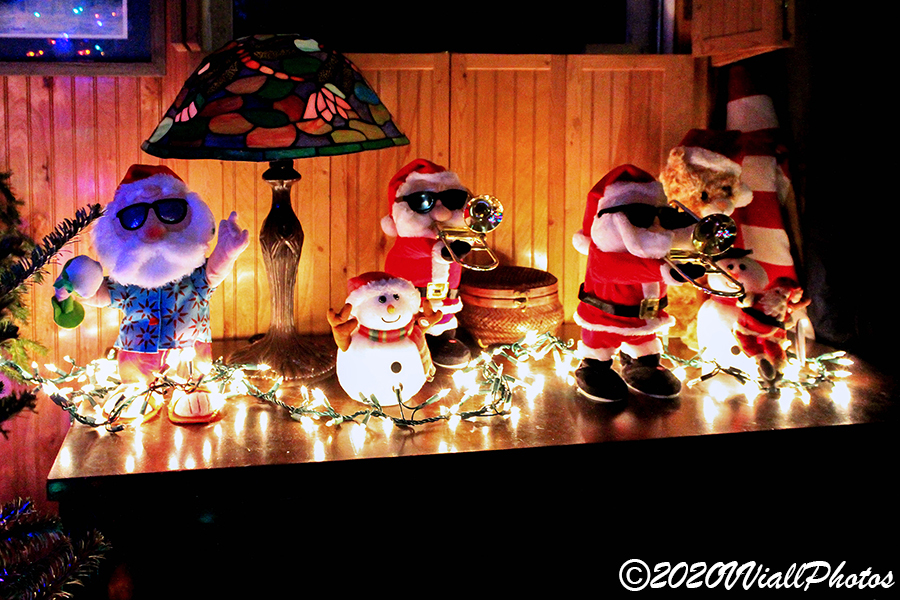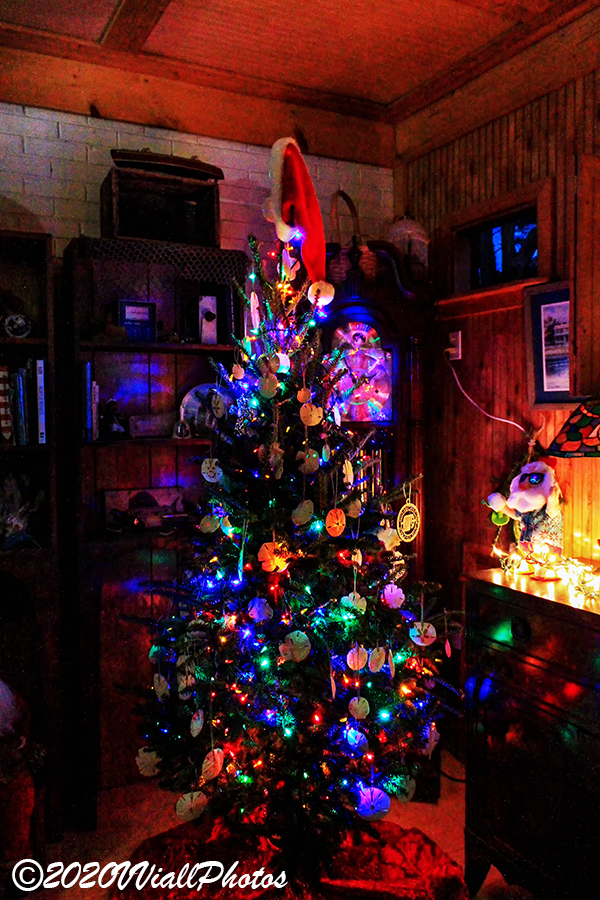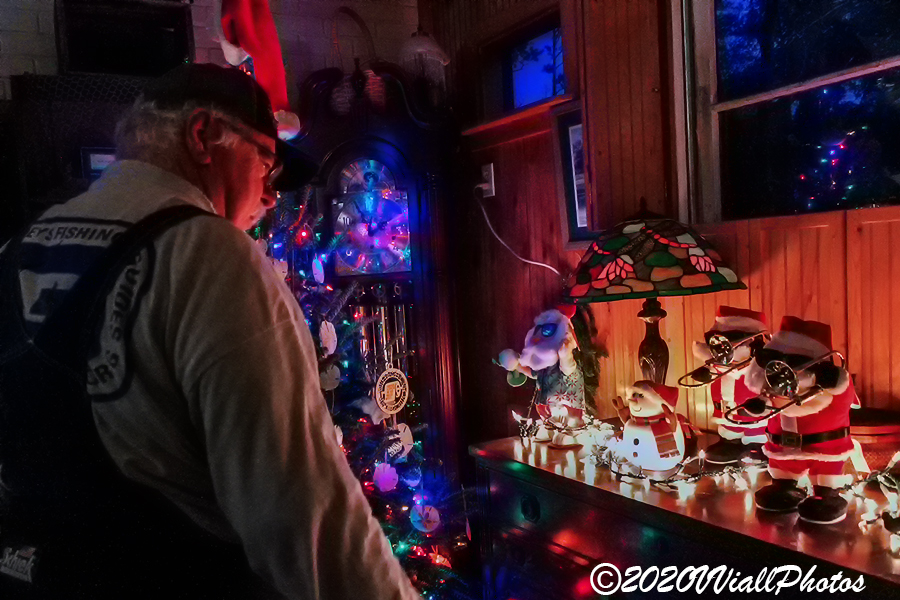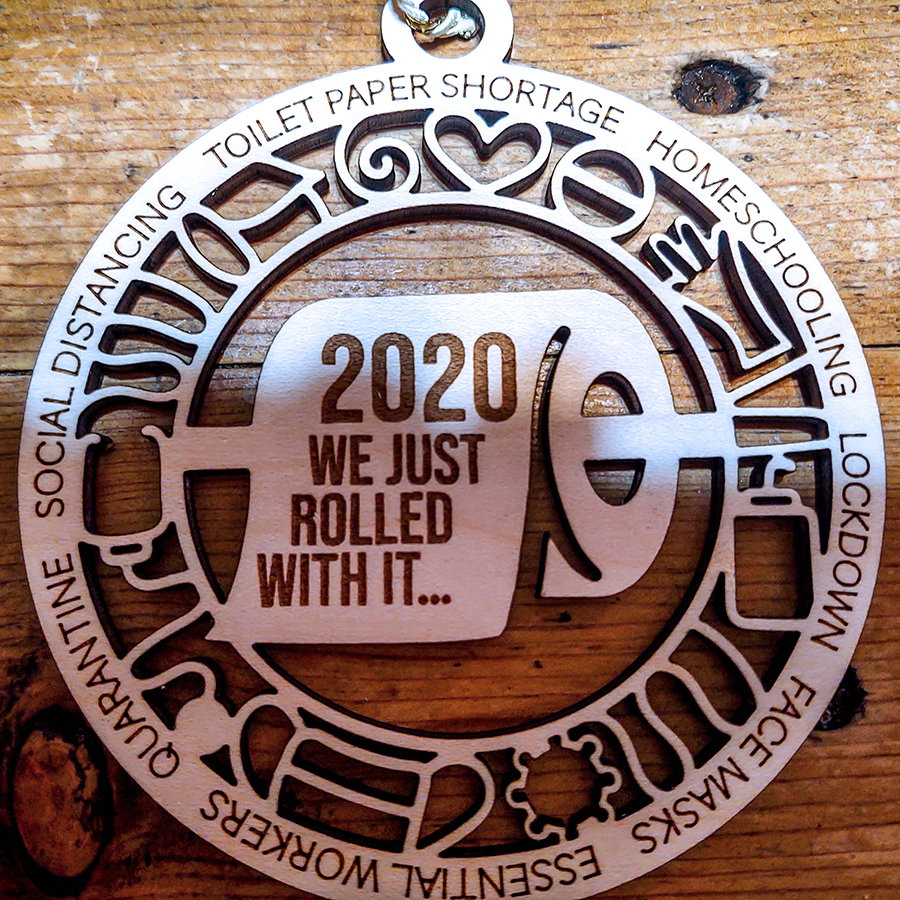 This past week was the second edition of Chris Bellamy Live on Facebook and it was a HUGE success!
More kudos to Jeffery and Tracy Dunn, owners and operators of Carolina Fire Protection, Inc. They helped make last week's broadcast possible. Please reach out to them to learn more about their services and how they can keep you, your family and your home safe!
And, coming up in another week or two, we will have another brand new sponsor: Seaside Arts Council of Swansboro, NC. Perhaps you have been to to Swan Fest/Emerald Fest in Swansboro. They were a casualty this year of the Covid-19. As far as we know right now, though, they will be up and running this year.
We were honored to have Seaside Arts Council Vice President Rich Wells listening last Thursday. We are so looking forward to working with them on the next broadcast, too! Please reach out to Rich, President Jennifer Pearce, and other officers of Swan Fest and make plans to be there this summer. We will let you know when we learn for sure if they are going forward with this year's Swan Fest!
As always, you are enjoying the sound produced by the wonder guitar from Mike Nunnally Archtops. Be sure to visit his website and to pass along your appreciation of the deep, mellow sound produce by this beautiful instrument!
For those who missed this week's broadcast, here are some behind the scenes photos from preparing for the evening: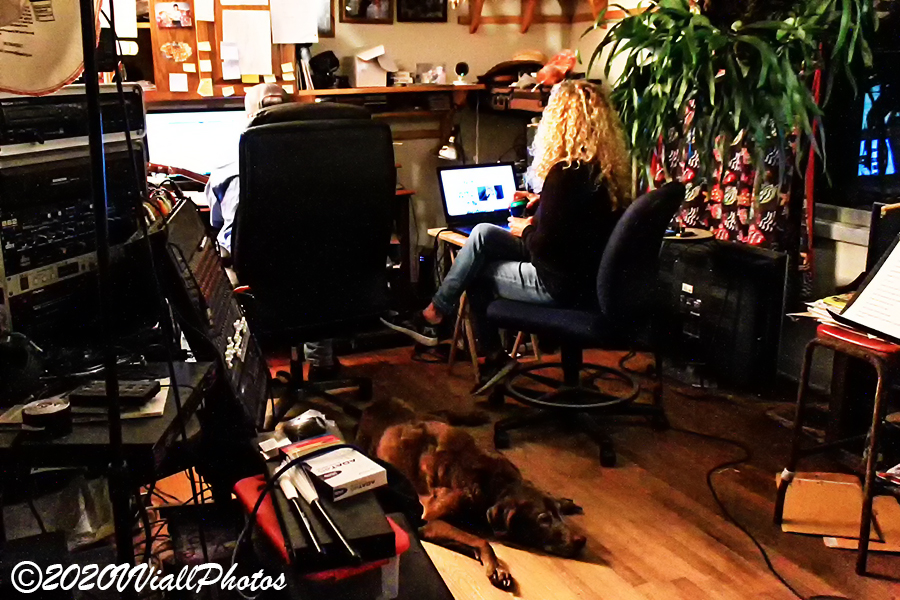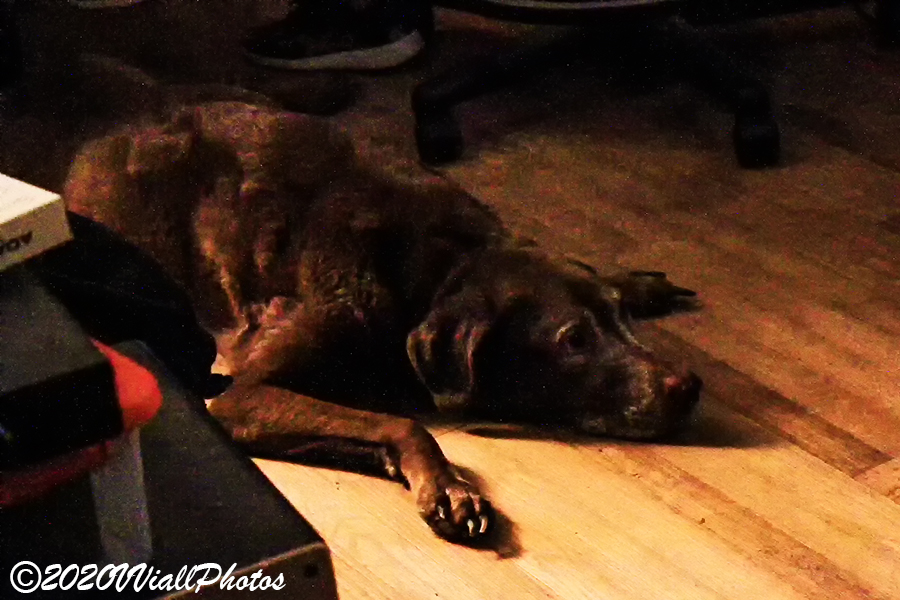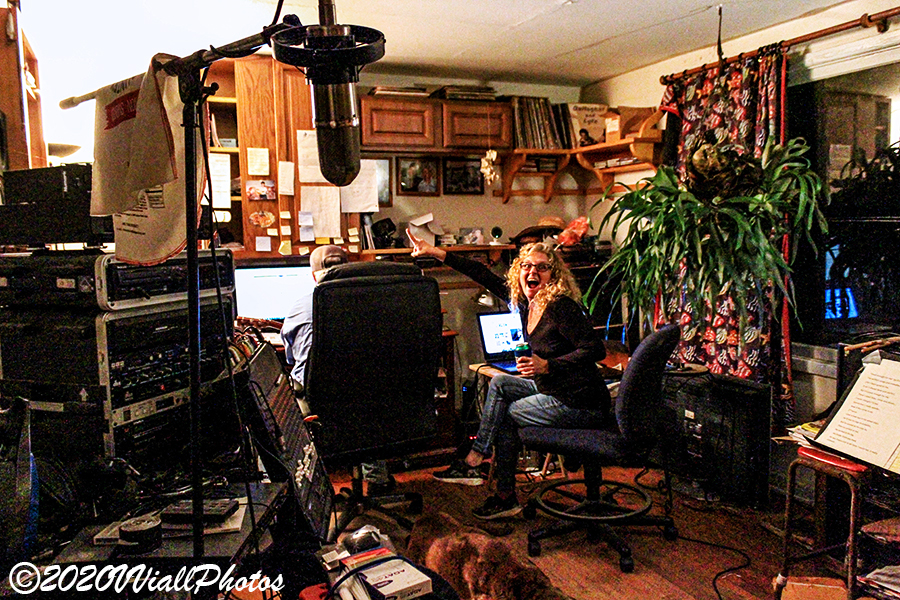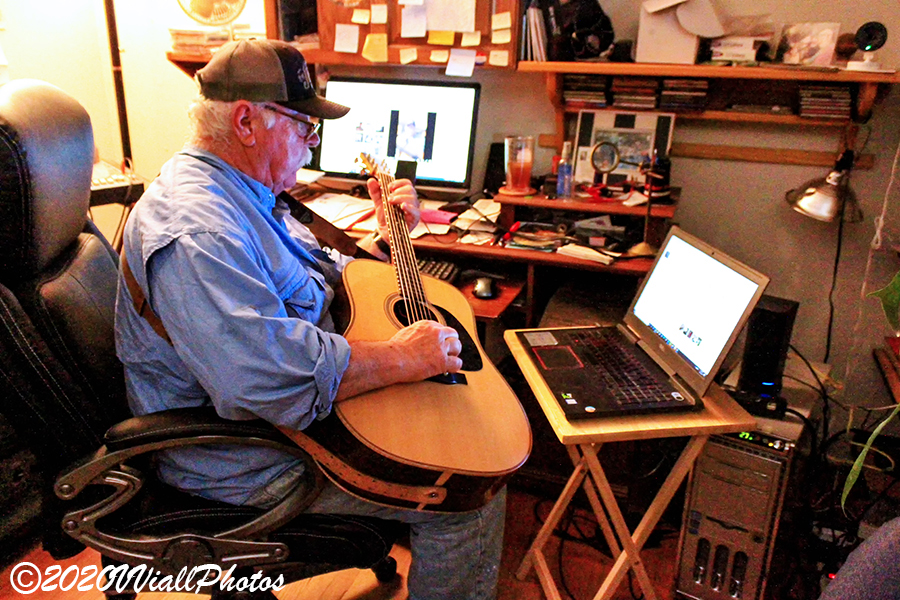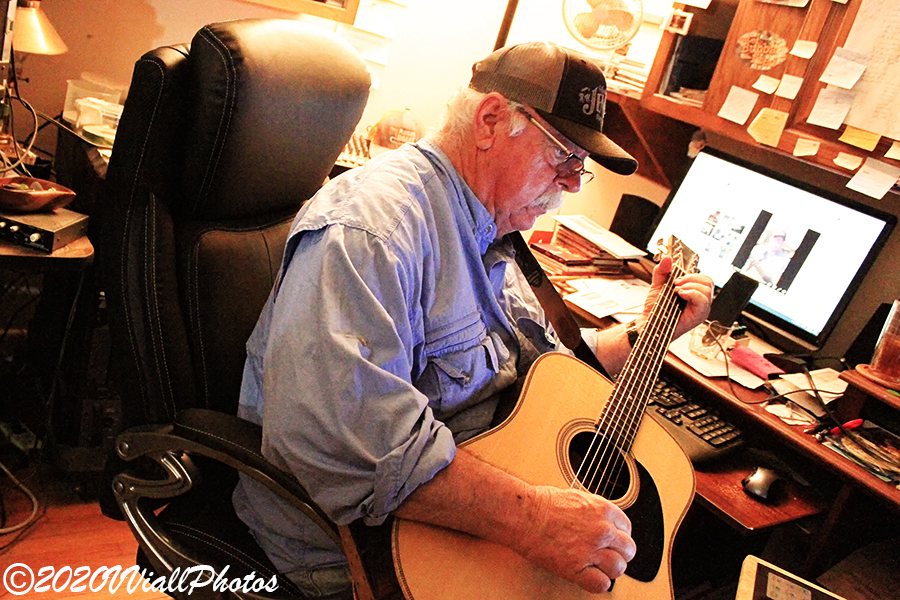 It may not be obvious from the photos, but we were having a blast! That carried on through the broadcast, too.
You don't want to miss out on all this fun and great music, too, do you?
There will NOT be a broadcast this week since it is Christmas Eve and everyone should be spending time with family and friends.
Mark you calendar, though. There will be a Chris Bellamy Live on Facebook on New Year's Eve. So, start your celebration of the end of this year (finally!) on December 31 at 8:30 pm with Chris.
Now, to end the week with another special treat just for YOU, here is Chris singing "Christmas Morning Memories."
I (this is Vicki) would like to send this out especially to all my brothers and sisters in the military. Thank you each for your service.
And to you ALL from all of us at Middle Sound: Merry Christmas!!
Vicki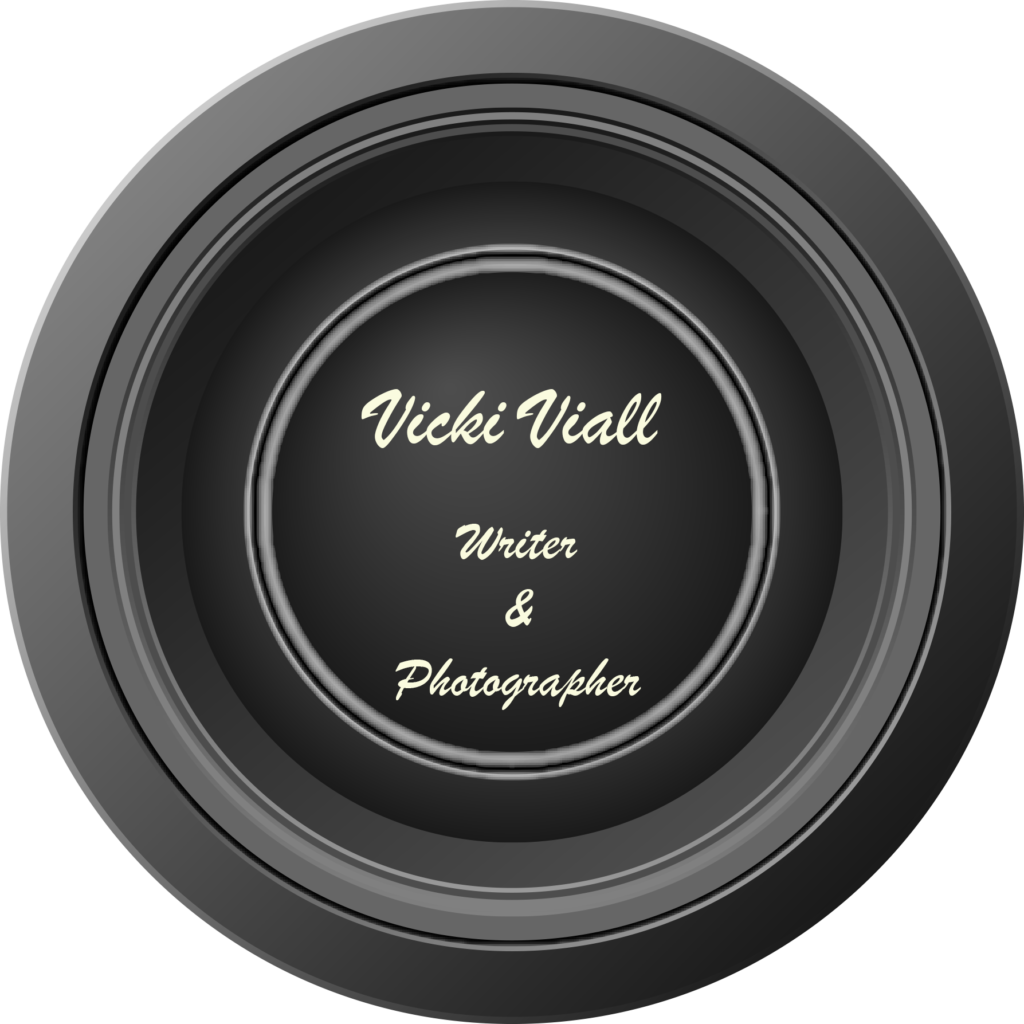 P.S. If you would like to read MY blog this week, just click my logo.