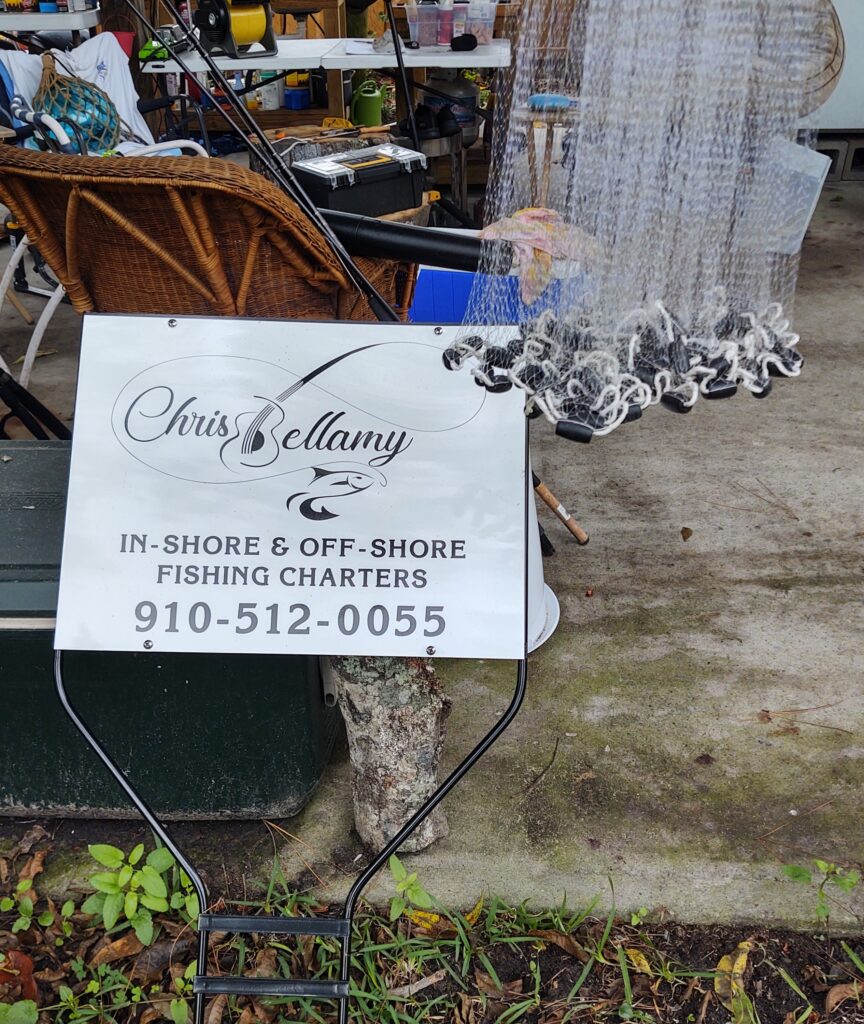 First of all, for those of you in Florida, mark your calendar for these dates!! Between November 3rd and 7th, Chris will be appearing from Noon to 4:00 pm at the Hogs Breath Saloon in Key West.
For those of you not in Florida or who are unable to be there in person, check out hogsbreath.com and watch live! Chris said all you need to do is click on webcam and you are going to be able to see and hear him entertaining Key West!
Also, he says he has a couple of new songs, so make sure you throw some requests to hear them!
Just to help you out with that – but don't tell him I told you this – the new songs are "Colorado Friends" and "Spanish Mackerel Time In Carolina."
Sorry, but last time I asked, there were no gigs scheduled in the area and got surprised about one last night.
I try to keep you all updated on those. My apologies.
Now, on another topic, don't forget to book a scenic tour around the sound or a trip for inshore or offshore fishing!
Now's the time all you fisherpeople!
But, you know Chris knows the history of this area and would be more than happy to give you a tour of the area from the boats.
The photo above has the contact info. Cut here it is so you won't forget or lose it. Just to make sure, though, the contact number is 910-512-0055.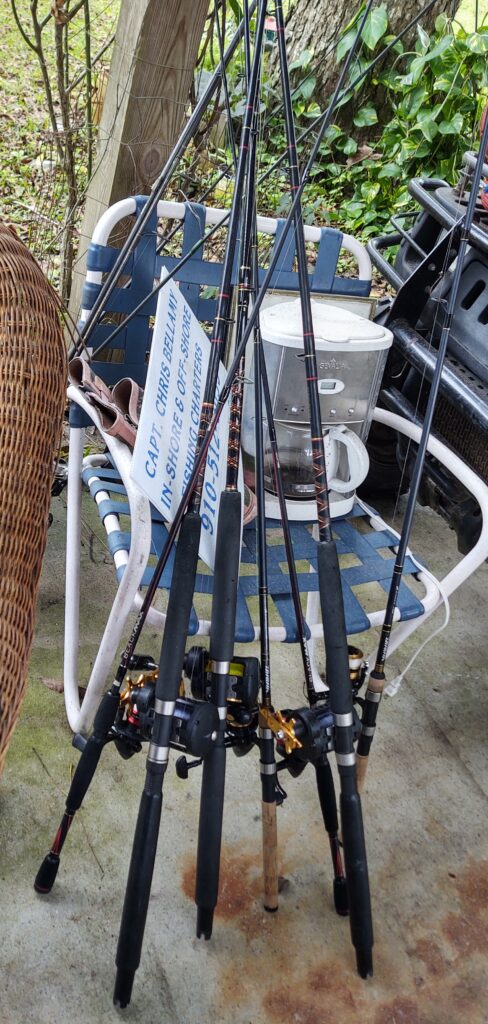 See? He's got the net ready, rods and reels ready, why, he's even ready to brew up some caffeine for you!
All that's left is for you to pick up the phone or send off an email to Chris @ chaoskiff@gmail.com.
Well, to wrap things up for this blog, here's one of Chris' favorite songs. Enjoy and we'll see you soon!!