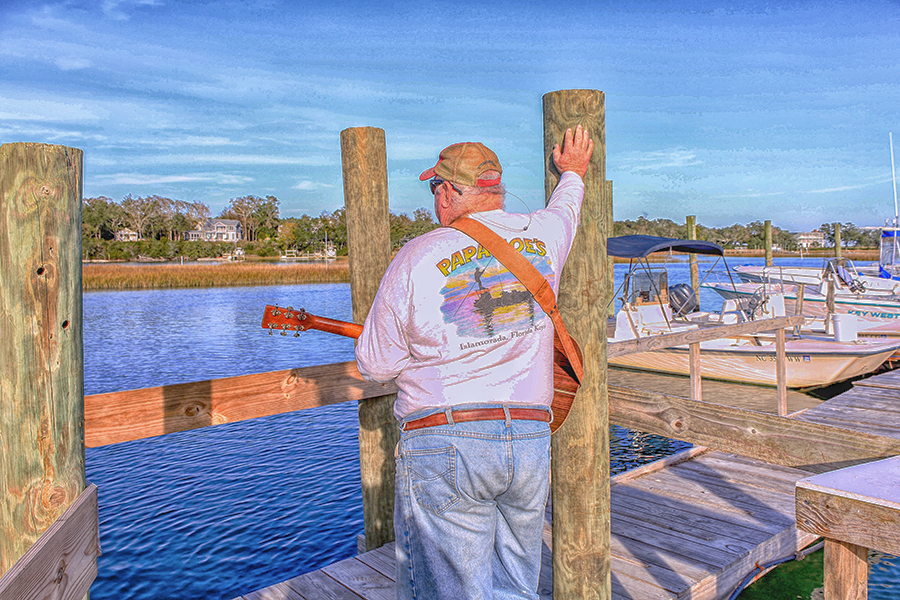 Greetings one, and all, and welcome to 2021! Hope you, and yours had a wonderful New Year's Eve, and Day. I think we are all happy, and relieved to be in a new year, right?
Okay, let's talk music. Very soon, Chris will have a new song on the charts. Some of you may know it, if not, here's a peak at it:
While we don't know the exact date it will be released to stations far and wide, it will be soon.
Trust us that we will announce the date as soon as we know it.
AND, know that we are counting on you faithful fans to help push it up the chart to that glorious #1 spot!
We also have a cute treat for you tonight. You saw only a picture of it before and I promised to share more…. and this is it!
Was it worth the wait? That was on New Year's Eve and it was before any champagne was consumed.
Now. tell me if I am wrong or right: Chris finally found someone his own age to talk to? Right?
Okay, back to the world of serious.
For those who tuned in for the Chris Bellamy Live on Facebook Podcast on New Year's Eve, we are sorry!
Can't make it any plainer than that, or more heartfelt.
There has been much research and discussion with experienced Podcasters and new equipment purchased this week. We are now in the process of uploading, updating, designing, tweaking, testing, and practicing with all the new equipment.
We hope to be back podcasting VERY soon, however, we want to make sure everything is working at the level of professionalism and experience that YOU deserve.
So please keep an eye on Chris' Facebook Page and/or the Chris Bellamy Fan Page.
Until then, scroll up, press play on the Snowman video and enjoy and laugh along.
We love you all and appreciate you beyond words.
Enjoy your week and PLEASE continue to stay safe and well.
Vicki