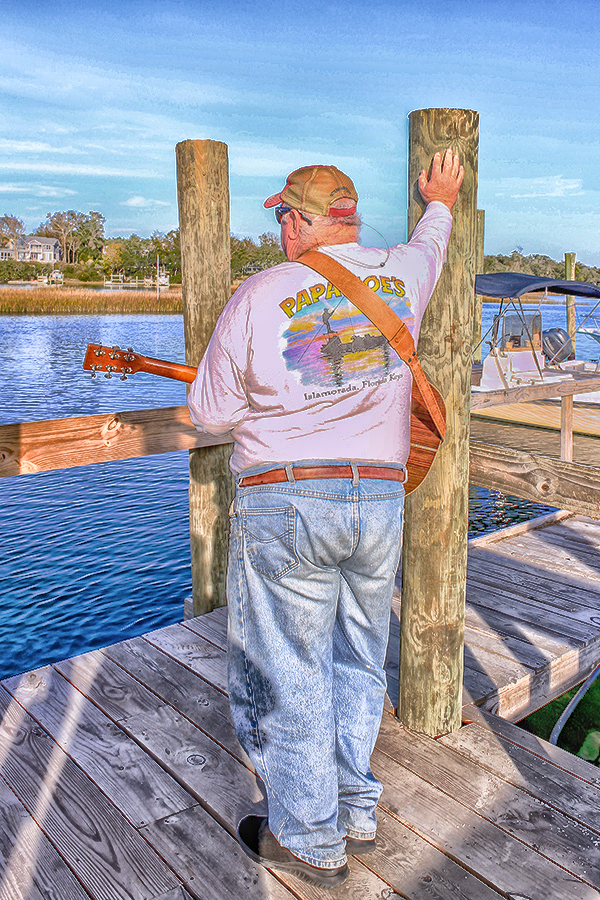 Every one had a pocket knife growing up, right? I know I did. However, we spent a LOT of time outdoors and camping, and having a knife was, well, pretty much a requirement.
I never had a yellow one though. Mine what a double bladed Coleman. Still have it. Somewhere. One day, when I locate Somewhere, I will let you all know.
Until then, this week's first special treat is one of Chris' favorite songs based on his favorite knife, and a story born from a chance meeting with a lady who became the star of the song. Well, the knife is the star; but she is the human star:
You may have caught a quick glimpse of some characters at the very beginning of the video. Stand by, you will see more of them in just a bit.
But first:
Since everyone is filled with Christmas cheer, the Christmas Spirit, or just the spirits, we also have a couple of outtakes from today's recording of "Yellow Pocket Knife."
Check them out and have a few laughs. We sure did!
On the first take, it didn't quite goes as planned. Enjoy the laugh. Oh, and please excuse the dirty word. LOL!
Take 2 went much better and with an unexpected duet from Miss Janet. Check it out!
So everyone here is truly busy at the moment. Besides all the Christmas decorating, Chris is gearing up to get the new CD "The Waterman" completed.
You may have noticed a new photo on the blog. We did get out on a beautiful afternoon and got a new stock of photos completed.
While Chris is working on songs, I will be working on the album cover.
In the meantime, don't forget to go to Chris' youtube page and hit subscribe. We will be starting live broadcasts as soon as possible, so please hit SUBSCRIBE!
And, keep supporting Chris' song "God Looks After Drunk Sailors" on Stan Edward's Country Bear Radio and Larry Simpson's Texas Broadcasting Network.
If you would like to do so, click on my logo below and check out my latest blog.
Until next week, from everyone at CBR, have a wonderful week and stay safe and well!
Vicki