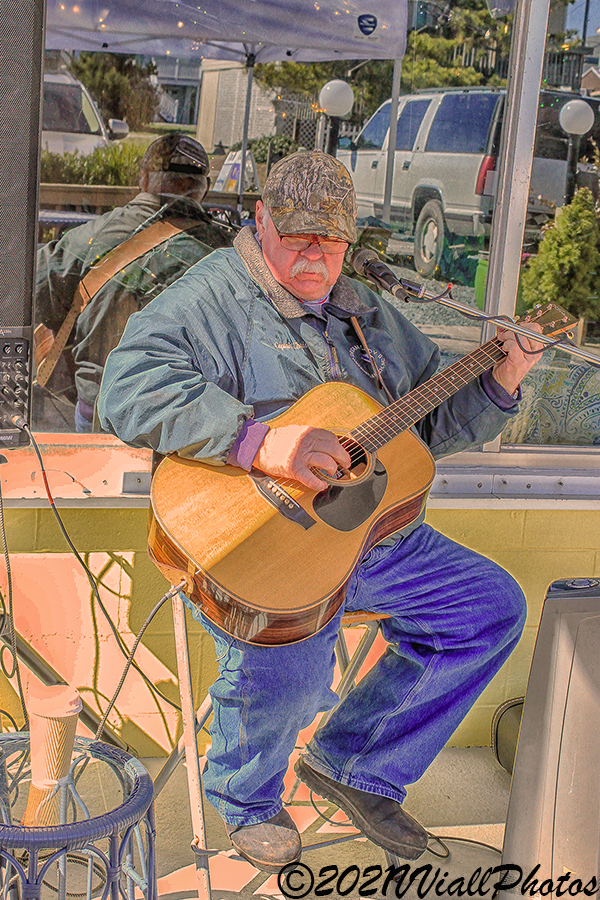 Yes, indeed, Mr. Bellamy had a live gig today for Quarter Moon Books, Gifts & Wine Bar at Topsail Beach.
And, with the first or second sunny day in forever, it was a great day for an outdoor venue!
Check it out:
The crowd could have been larger in number, but perhaps not in spirit! You will hear the fun being had in the background. But, that's what it's all about.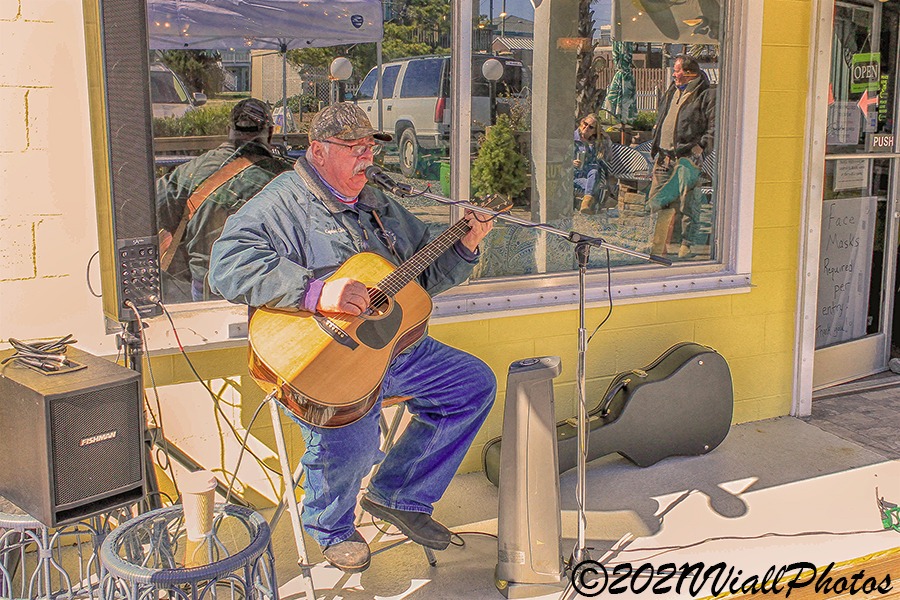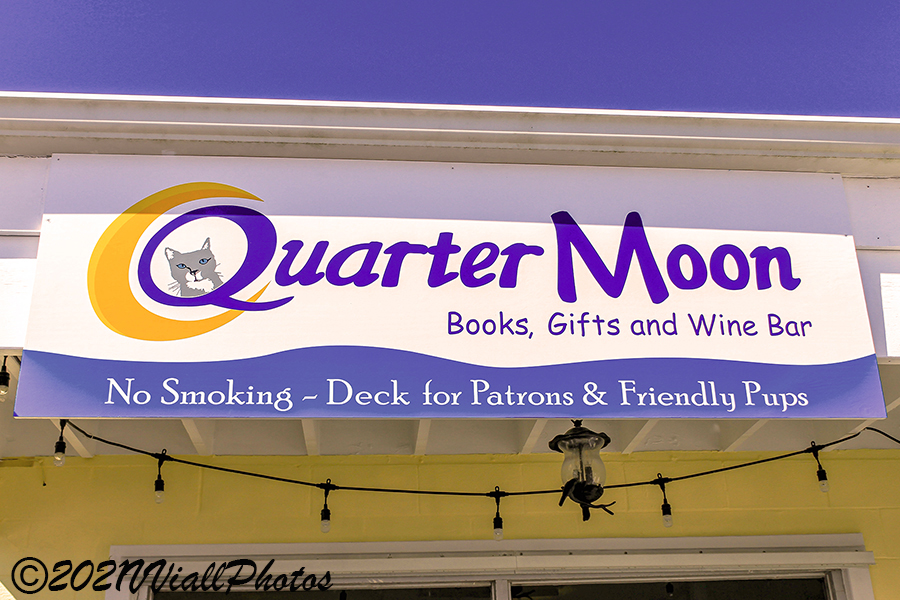 If you have never been to Quarter Moon, well, that's your bad. It's never too late for a first trip.
I would like to, if I may, to make a short plea.
It's been a VERY tough 12 months for small business owners and self-employed musicians, and so many others. When you do have the opportunity to support someone who falls under that category, DO it!
Visit their business, buy something if you are able. Eat a meal, even it it's take out. For musicians, remember most of them live off tips. Do NOT forget to take care of them, too.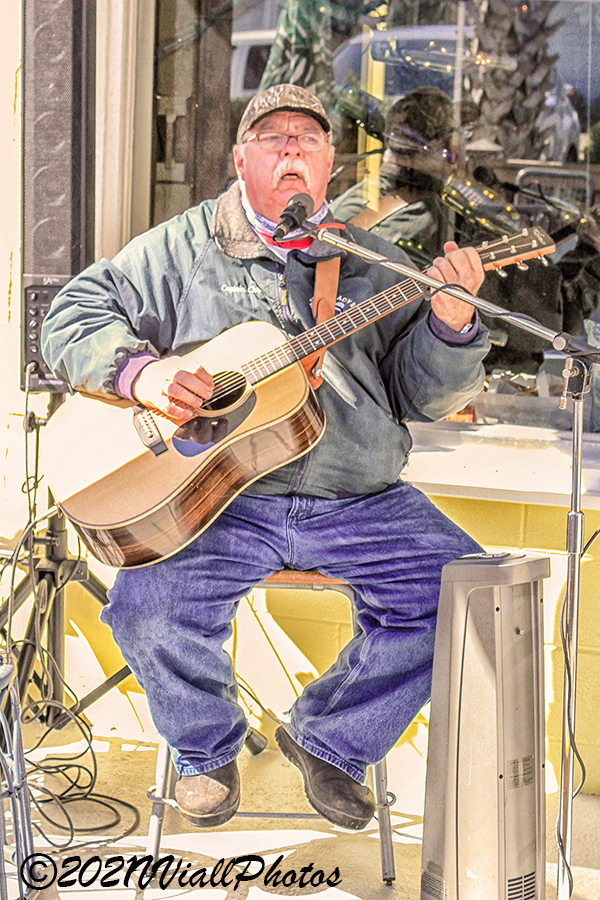 Even the doggies like visiting Quartermoon. If you have ever watched Bella on a Chris video or on one of the Chris Bellamy Live on Facebook Podcasts, you will certainly know that dogs love music.
So, apparently does the Quartermoon Cat: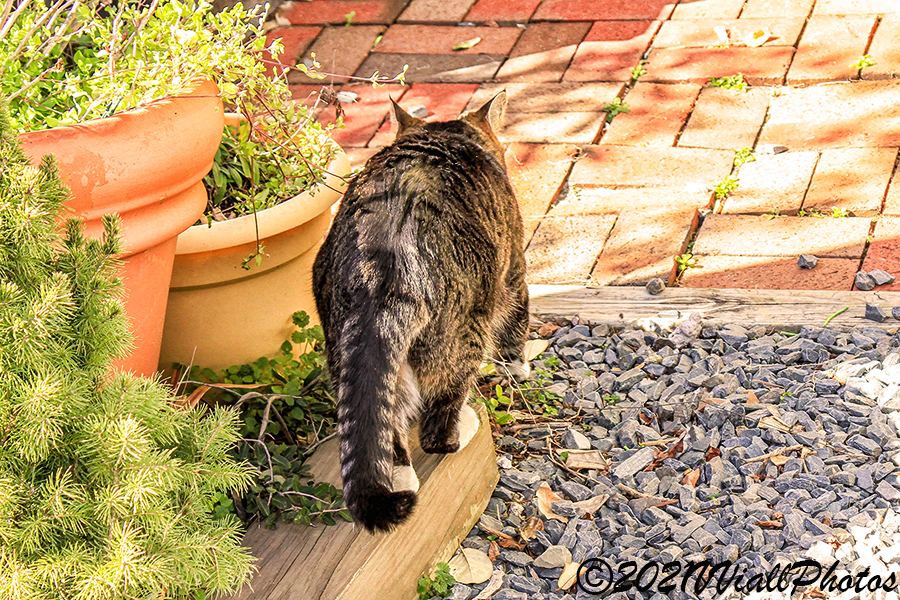 But, what if it's a bit chilly out you may ask. Good question. See that heater right beside Chris. There were some awesome fire pits, too: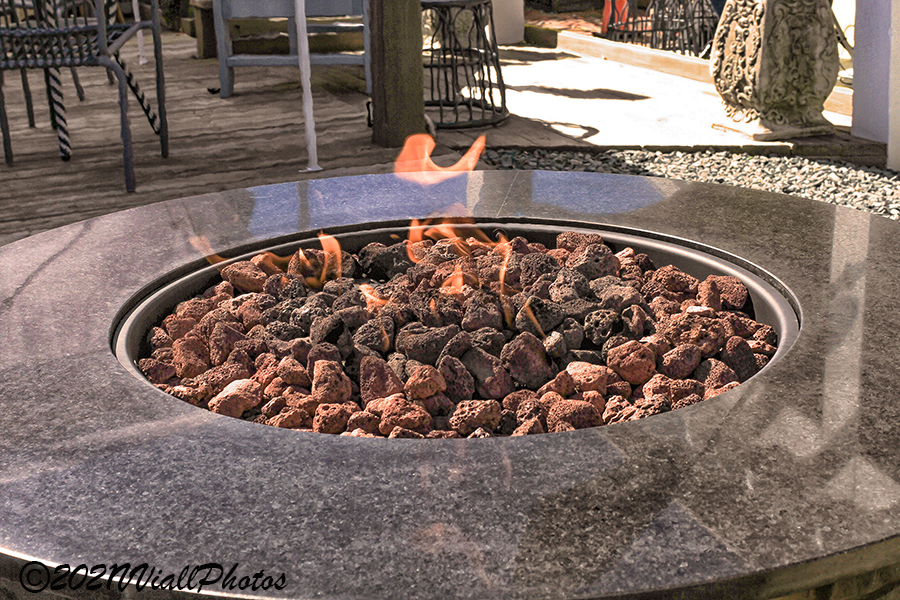 Again, we want to spotlight Quarter Moon Books, Gifts & Wine Bar on Topsail Beach for hosting Chris. I don't know how they managed the weather, but thank you for such a gorgeous day, too! 🙂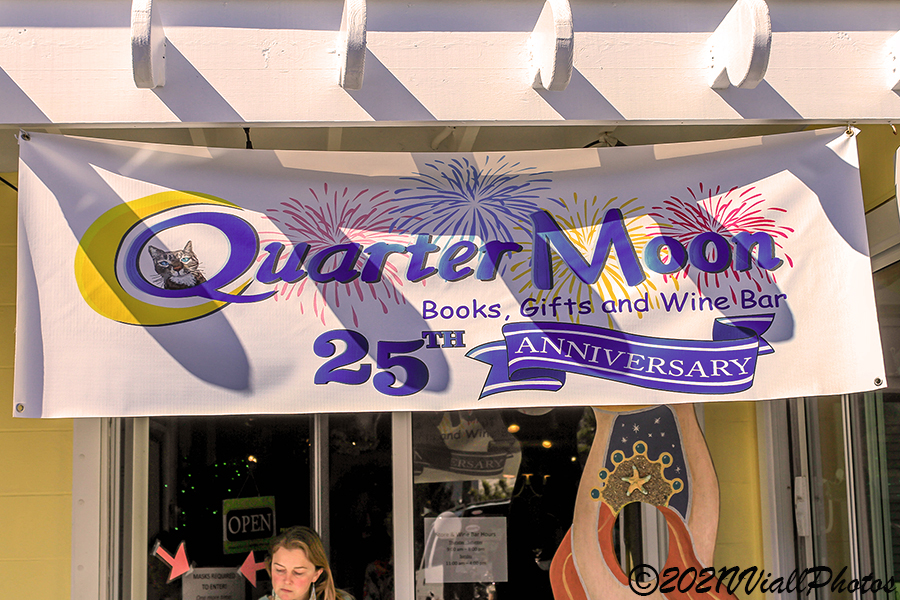 If you couldn't make it out to Quartermoon today, there will, more than likely, be a Chris Bellamy LIVE on Facebook this coming Thursday, February 25 starting at 7 pm. So, make sure your calendar is marked and start getting ready now for some fantastic LIVE on Facebook music!
After that, as mentioned before, Chris, Ms. Janet, Bella and the Bella Bus will be heading south pretty soon. We just don't have a launch date yet. SO, if the weather keeps helping us out, there may just be a couple more live gigs here in the Wilmington area.
Stay tuned here for more on that if/when we know!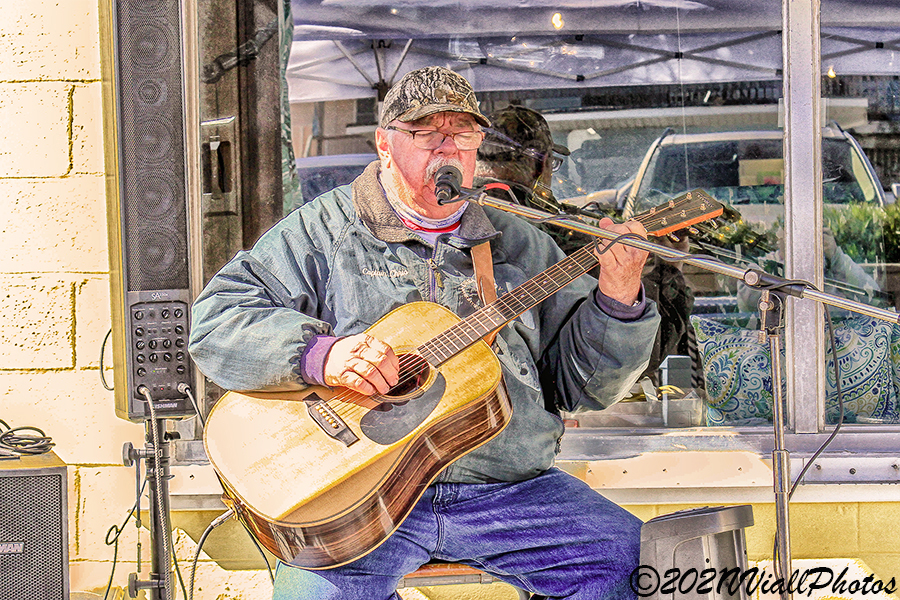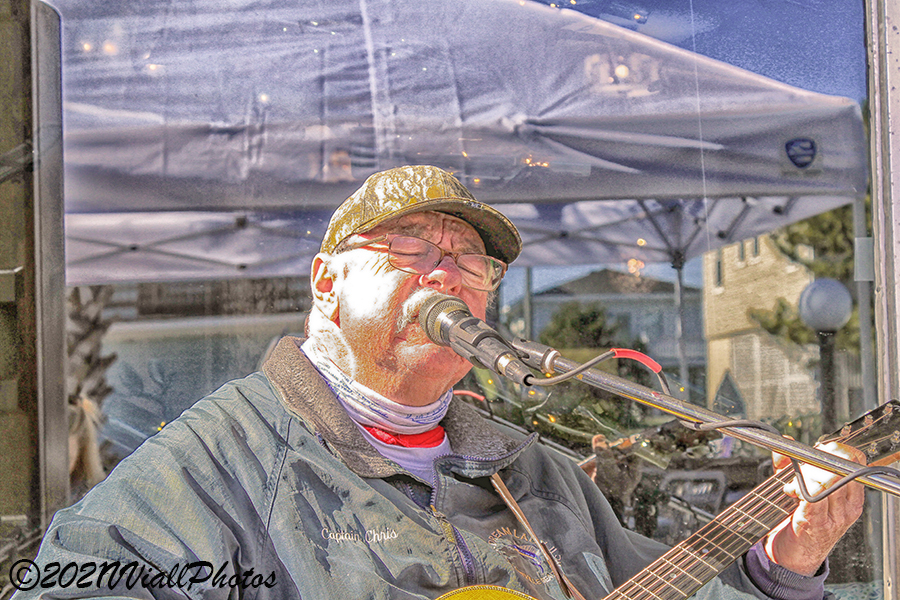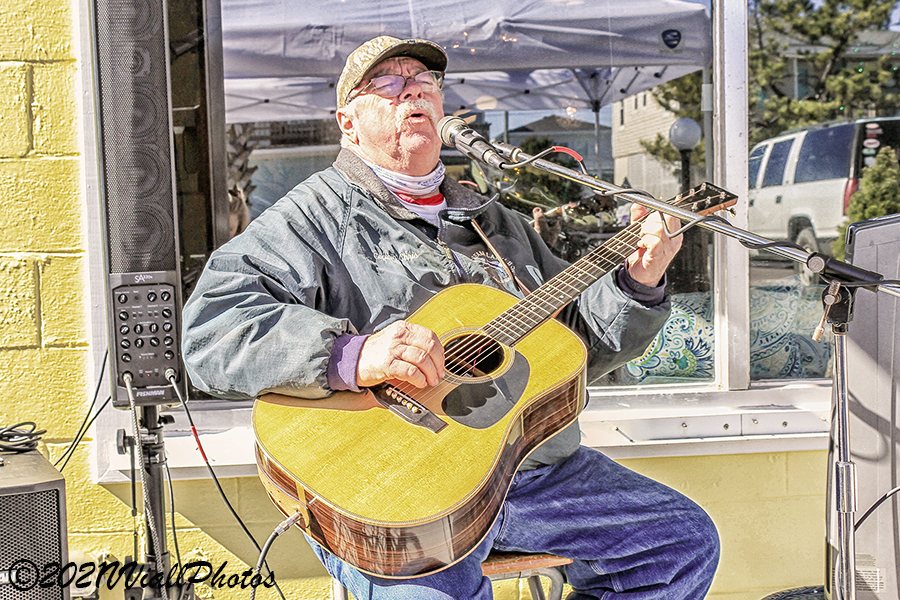 By the way, hope you enjoy the photos from today. I love to make them just a little extra special, but for one of our readers, I started watermarking these just so he will know I DO own the rights to all photos used here. 😉
Well, that's it for this week.
We wish for each and everyone of YOU a wonder week and that you stay safe and well!
See you next Sunday!
Vicki
P.S. Check out MY blog by clicking on my logo to read my latest blog with a somewhat humorous look at all this rain…. Love y'all!