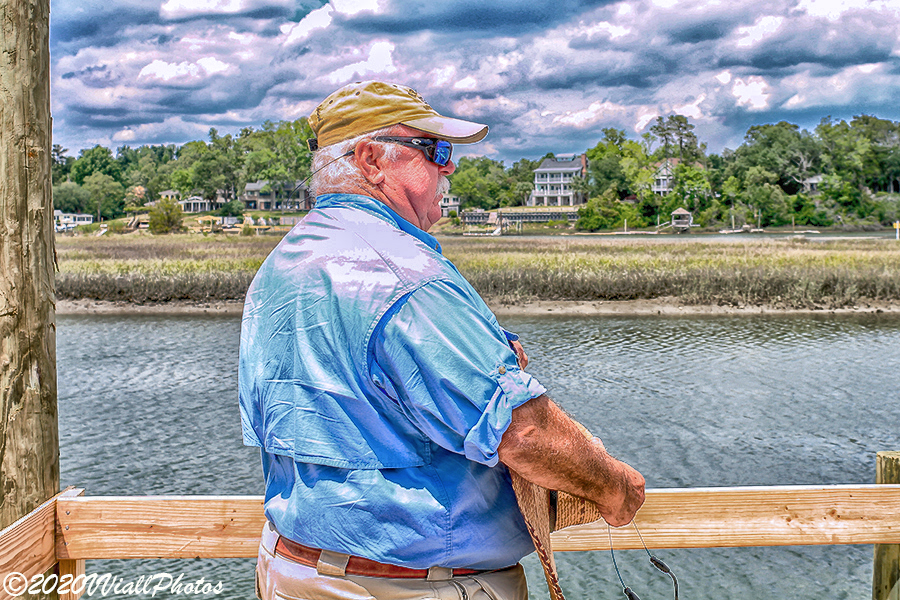 Well folks, Chris is making an incredible recovery. After two weeks, he is much more mobile and has begun his Weight Watchers Diet. He has his sugar level under control and Miss Janet has cleaned the cupboards, fridge, and freezer out and restocked it with much healthier choices.
Chris is, proudly, down to about 295 according to the scale. That weight loss is helping but, he is still suffering some hip/back pain.
And, he is still under house arrest like the rest of us due to Covid-19. He has not been cleared to drive yet, so the roads are still just a bit safer. LOL!!
Just kidding…
Chris does want all of you to know how grateful he is for all the prayers and well wishes. And, he also appreciates any and all prayers for his dad, Norman Bellamy, as he struggles to recover from three strokes. His dad is at home with round-the-clock nursing.
In honor of his Dad, Chris recorded a tribute to his dad and wants to share that with you today.
That was recorded today, so, you can see for yourself how much better Chris is now.
He would also like to say that if anyone wants to say hello, you can catch him at the marina one of these days.
Thank you, as always, for your devotion to Chris and to this blog.
And, a special note to Mike Nunnally, please watch the video all the way to the end. 😉
So, until next week, on behalf of Chris, Janet, and Bella, thank you and enjoy an incredibly wonderful week.
Continued safety and health,
Vicki