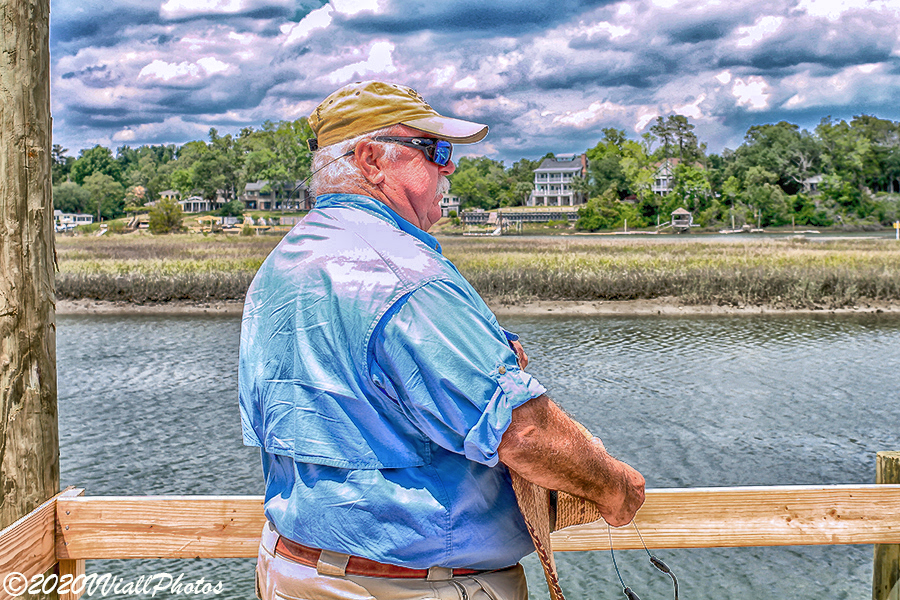 Well, welcome back! Hope it has been a great week for you. It has been a good week here at CBR. Chris had a great time at the Trailer Bar in Surf City on Saturday (yesterday). Not only was the weather great, but it brought out a crowd.
Also, as some of you have heard, Miss Janet is having some surgery this week. So, we would all appreciate some prayers for her, if you will.
And, not to be left out, Bella sends along a "Woof! Woof!" to each of you.
Just a reminder that Chris is in the rotation on CBRI Radio (Country Bear Music). He has two songs being played: "God Looks After Drunk Sailors", and "I Remember." So, PLEASE, make sure you click on CBRI Radio to listen in as often as you can to support both CBRI and Chris!
For this week's very special treat, we are venturing to "Life in a Beach Town." Well, that's actually every day since we do live in the middle of three island beach areas.
But, we are specifically listening to a new, updated, and LIVE version of Chris singing "Caribbean Magic:"
We are still actively working on putting together a weekly podcast by Chris. Consider it a weekly and regularly scheduled online concert by Chris, filled with stories that only he can tell. At this time, we are actively trying to choose the best way to make some $$ from each week's show.
NO, it won't be exorbitant! But, all the gigs that WERE scheduled for this year and into 2021, were cancelled. A couple of regular venues have begun to set up gigs, but it is still a VERY long time to go with no paycheck.
Surely, many of you fully understand that concept.
Anyway, it is a work in progress. We are going to provide links to purchase any of Chris' CDs. It also will be featuring new songs, old songs, covers, and just maybe, requests!
If any of you have suggestions or comments on that or anything else, please hit the comment button or send Chris a message to his Chris Bellamy Fan Page on Facebook.
Depending on the schedule for the rest of the week, in addition to Miss Janet's surgery, we are trying to sneak some time in to get some fresh, new photos of Chris. He is proud of his weight loss since his surgery and is anxious to show off the fruits of his hard work.
So, that's it for this week. Just know that Chris (actually all of us) are working very hard on new music, upcoming new CD, this blog, the coming Podcast, and surviving day-by-day.
A HUGE THANK YOU to each and everyone of you for supporting Chris and this blog.
AND, for locals, don't forget that Chris will be playing at Quarter Moon on South Topsail this Friday from 7:30 pm to 10:30 pm. That is THIS Friday, November 27.
It's the day after Thanksgiving, good ole Black Friday. So, since you will be thinking about Christmas, check out all the goodies that would make great gifts in Quarter Moon and from among Chris' CDs.
Again, there are not enough words to truly thank you. But you are each appreciated beyond words.
We will be here next week, and look forward to seeing YOU then!
Have a great week, a wonderful and filling Thanksgiving, and stay safe and well!
VIcki