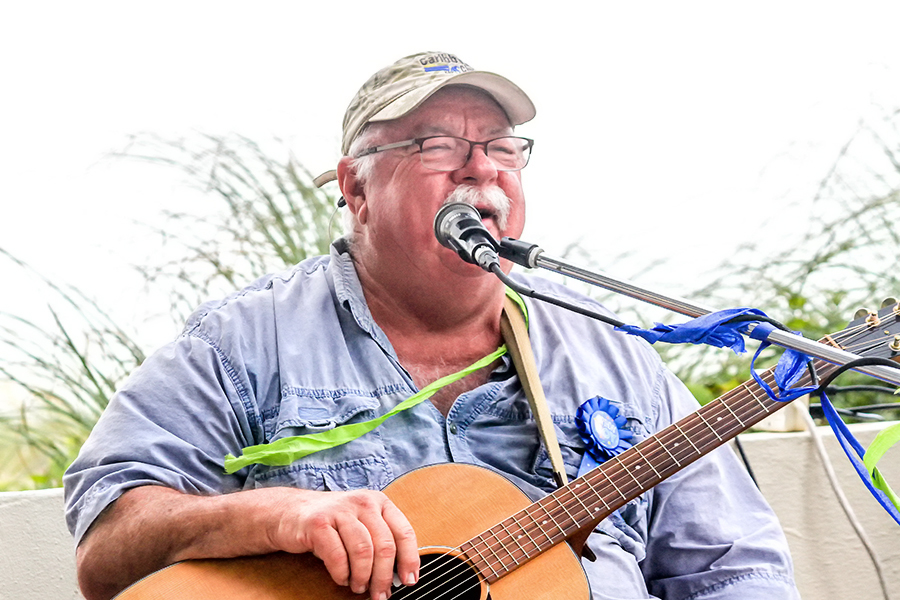 Hold that "Fine Line" thought and we'll get right back to that.
First, as already noted here, TBN Radio Station is back up and running.
And, that good news brings even more good news from and about Chris: "I am going to be launching a new single in the coming weeks on the Silver Buckle Records Label."
Chris also noted that, "Larry Simpson, Co-owner of TBN, will be offering full promotion packages in country music."
Chris is "real excited to be back on the air at TBN. "
With Larry and Chris both back in the saddle and anxious to make some music magic happen again, that means we all have some incredible music coming our way in the near future.
Just to tease you a wee bit, we have one of Chris' brand new songs. He has had some incredible reviews and feedback on this song. He even played it for Wilmington native and guitar player/teacher extraordinaire, Roger Davis, who loved it!
Just for you, the debut of "Fine Line," written and performed by Chris Bellamy.
Please forgive my usually reliable camera for some "baubles" in the first few seconds. Apparently in a mood, my camera then recorded this fantastic new song.
This song was prompted by a dream Chris had. "It was so real that when I woke up, I wasn't sure what was happening."
I think we have all had at least one dream like that. After we reach the realization that it was, in fact, a dream, we do our best to force our minds back to sleep and that dream so we can finish it.
That is the origin of "Fine Line."
Chris is unsure at this moment if this song will be included on "The Waterman" album or released as an extended play single. Either way, stay tuned here for news on that.
I think everyone will be amazed by this song.
But, before we go, let's play one more song for you awesome people:
Everyone have a wonderful and safe week. And, please, be right back here next weekend.
Vicki