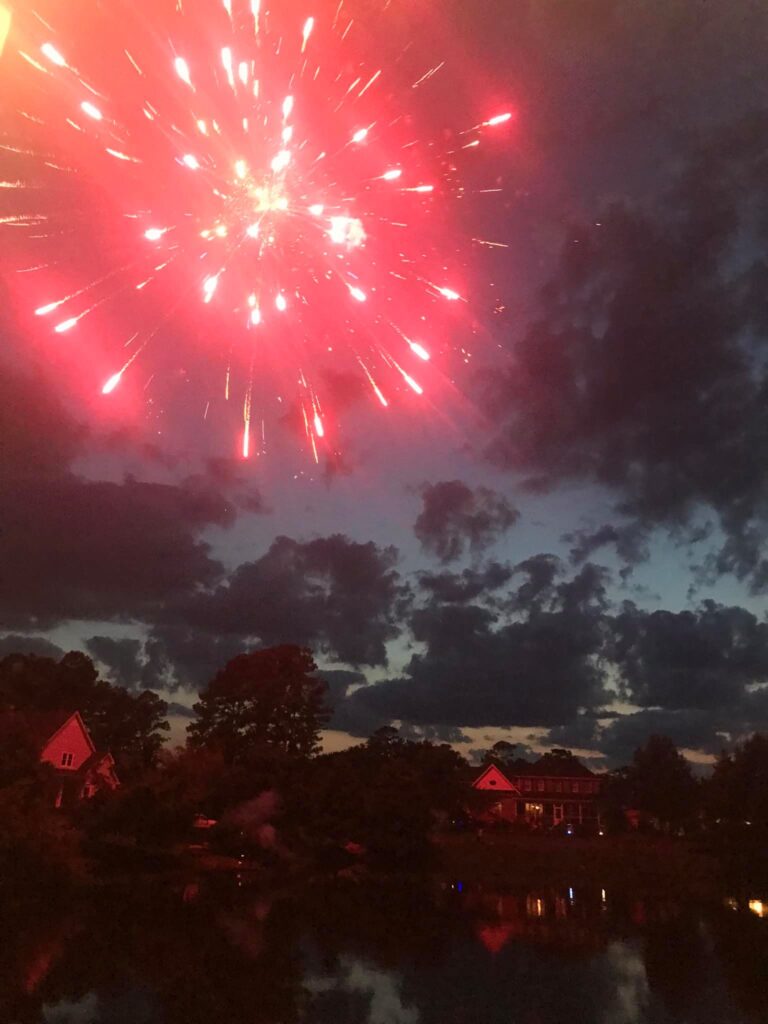 It's the time of year when we think about surviving sweltering temps, smoke from an unlimited supply of exploding firecrackers, and picnic favorites to chow down on.
Mostly, it's choosing to spend our time with those we love the most doing the things we enjoy the most – eating and drinking.
Though tomorrow will be, technically, two days after the Fourth of July, Chris will be celebrating with his rescheduled gig at Quarter Moon Books, Gifts & Wine Bar, Tuesday, July 6, 2021 from 8 pm to 10:30 pm. So, don't forget to mark your calendar and head up to Topsail for a great evening of wonderful music, stories, and camaraderie.
Before we get any further along this week's blog, a dear friend of Chris' and a frequent co-writer, as well, Mr. Dennis Paul Ledbetter married the love of his life, Gina Kennedey, over the holiday.
HUGE congratulations from Chris and Janet and all the rest from of the gang from CBR!
Chris will be performing on July 9 from 6:30 pm to 9:30 pm at Jinks Creek Waterfront Grille on Ocean Isle AND
On July 11 at Willy Nilly Warehouse in Swansboro, North Carolina on from 6 pm – 9 pm.
It has been magical the way the music scene has been unfolding and exploding back to life.
Thank you to all support Chris and all the other musicians who have scarped by for a year and a half and are in regroup, revamp, and relaunch mode in their lives and careers.
During that downtown spent in Florida, Chris was working on new material but just isn't quite ready to tape a new song yet. Working on changing that next weekend. So, stay tuned.
Until then, just a boatload of photos from the last few weeks from Chris and Janet, and Bella.