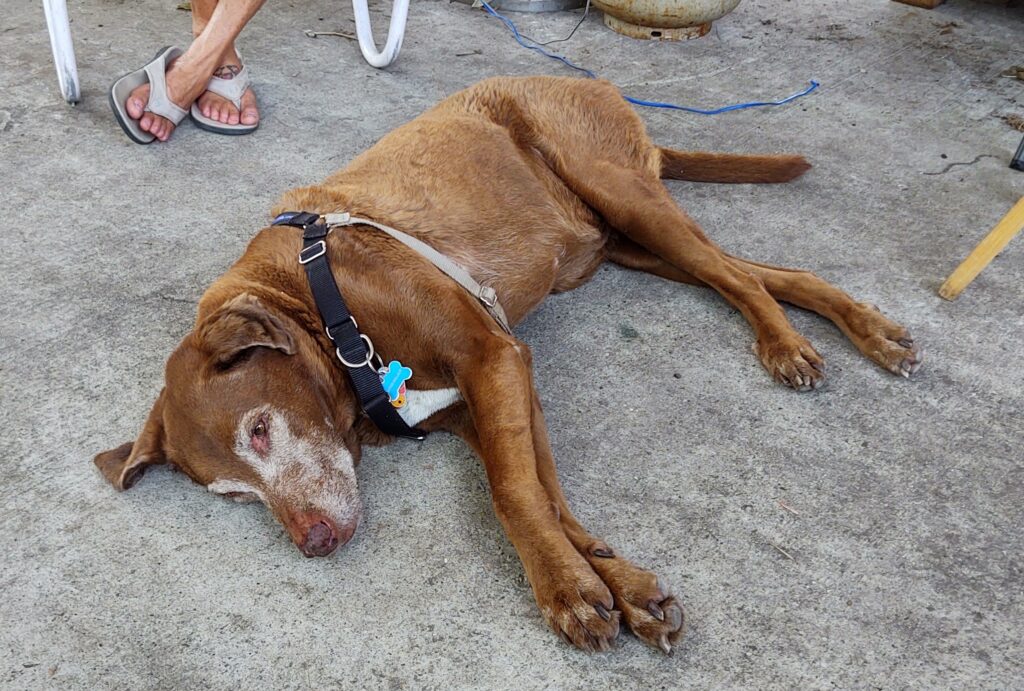 Well, everything else for the past year or two has been different, so why shouldn't summer be, right?
We were talking today at CBR about how much cooler is has been recently than it normally would.
And that brought a true classic to mind and – viola! – we have a classic for you today. Check it out!!!
Summertime, singing some George Gershwin and Bellas chilling on the cement.
So, for this summer, at least, enjoy the milder temps while they do last. That inferno also known as August is just about to come blowing through the door, so watch out!
Coming up, we have a couple of gig for you!
On Sunday, August 1, 2021, Chris will be playing at Willy Nilly Warehouse from 3 pm – 6 pm. Click on the link above for additional information.
THen on Thursday, August 5, 2021, Chris will be at the The Trading Post: Southern Food and Spirits in Emerald Isle from 6 pm – 9 pm.
As we get more gigs, we will update them here and make sure the word is out on Chris' page and Chris' Fan Page.
In the meantime, just kick back and spent a little more time with "Summertime!"